Coffee Plantations
A Flavorful, Aromatic Excursion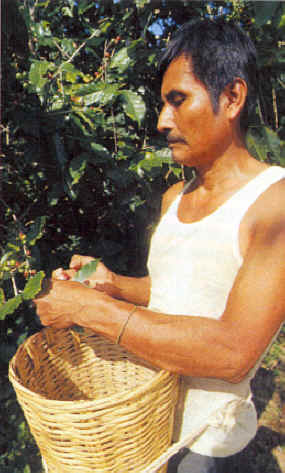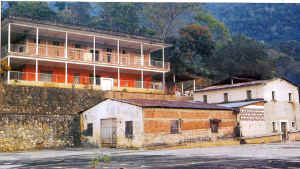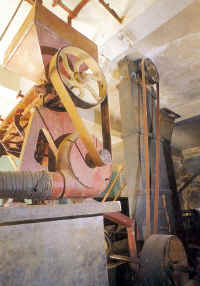 We arrived about noon to begin our truly memorable visit to San Antonio, Don Marco Noyola's coffee plantation, at more than 2,620 feet above sea level. The coffee planted here will delight the most discriminating taster. And what scenery! Banana, mamey, lemon and avocado trees provide the coffee plants with the shade they require for healthy growth, while sea breezes and the presence of four springs maintain the necessary humidity.
From the very beginning, we received the royal treatment which included, of course, coffee-derived delicacies. Don Marco explained to us that his annual production is 600 sacks of coffee, with a value of about 120,000 dollars. Harvest time is between October and March (depending on the altitude of the field); the planting season is between March and April. He employs some 100 persons from various parts of Oaxaca, resulting in a sociolinguistic mosaic composed of Huaves, Triques, Mixes, Zapotecs, Chontales, etc., and offering the visitor the opportunity to witness the rituals of diverse ethnic groups.
The latter, needless to say, makes his coffee plantation one of Huatulco's principal attractions, and Don Marco is already building bungalows to comfortably accommodate the expected influx of ecotourists. During a lavish lunch, Don Marco explained that the first coffee plants were brought to Huatulco by English pirates, but that it was the Germans who systematized their cultivation during the last century, He announced that we would later be tasting Oaxaca's internationally famous pluma coffee, grown beneath the shade of banana and lemon trees with a minimal use of agro-chemicals, carefully washed, and then sun-dried.
After a sumptuous Oaxaca-style meal, we were served a sample of four different types of coffee. Three of them had undergone the toasting process. It was an unforgettable experience in the marvels and flavors of this coffee from Huatulco, a coffee guaranteed to beat all odds.
Alejandro Acevedo